SERVICING AND MAINTENANCE
INSTALLATIONS AND REPAIRS
At your
service
J Lewis Plumbing & Heating Ltd is a small, up-front and Gas Safe Registered company based in Guildford. We offer plumbing and heating installations and repairs and run an efficient service. Due to the large supply of spares we carry on-board our van it means we may be able to fix the problem with just one visit.
Our regular servicing and maintenance means we are not just there for when something goes wrong, but to prevent future problems occurring and make sure everything is running smoothly.
We cover Guildford and the surrounding areas including: Burpham, Godalming, Merrow, Nomandy, Shalford and Worplesdon.
Customer service is one of our highest priorities – that is why all our work is carried out to the highest possible standard. We listen to your concerns and offer professional advice, as we want you to feel confident in our capabilities.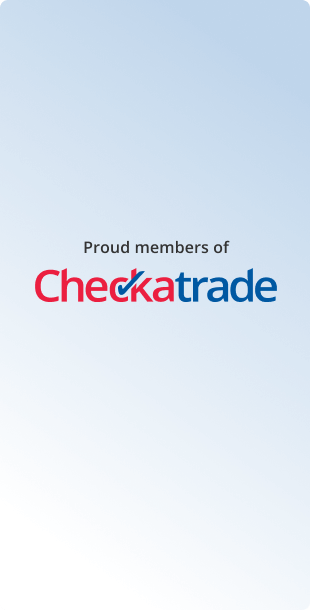 Heating services
• Boiler installations, servicing and repairs
• Radiator installations, removal & replacements
• Central heating repairs
• Power flushing
Plumbing services
Installations & repairs
• Leaks, burst pipes and overflows
• Taps, toilets, showers and shower pumps
• Vented and unvented hot water tanks
• Cold water tanks
• Accumulators
Landlord services
• Gas safety certificates and checks
• Boiler services
• Plumbing and heating repairs
Online Booking
• Book our standard services online
• Select a convenient date and timeslot
• Enter your details and a description
Set Prices
∙ Our labour rates for any repair or diagnostic work is £90 (no VAT) for the first hour we are on site
∙ Boiler service £90 (no VAT) old floor standing or back boiler £112.50 plus any parts needed
∙ Boiler service and gas safety certificate £126 ( no VAT) a further £12 for a gas cooker/hob and £35 for a gas fire
∙ Landlord gas safety check £90 (no VAT) for the first gas appliance (a further £12 for a gas cooker/hob and £35 for a gas fire)
∙ Boiler and unvented tank service £135 (no VAT)
Price Guide
∙ Power flushing up to 10 radiators £595 (no VAT)
∙ Heat only boiler installation including the boiler, fitting and controls starting from £1995 (no VAT)
∙ Combi boiler swap including the boiler, fitting and controls starting from £2200 (no VAT)
∙ Conversion from heat only to a combi including the boiler, fitting, controls and a power flush starting from £3500 (no VAT)
∙ Single radiator replaced include the radiator starting from £295 (no VAT)
How it works when booking
If you require any of our general services listed below or if something is not working then please use our 'book online' system. When you go through to the booking page please click on the most relevant service icon for more information and prices. If you have multiple issues please contact us first with a description before booking an appointment.
Please make sure you leave a brief description of the issue in the notes section when booking.
Boiler service
Boiler service and landlord gas safety certificate
Boiler and unvented tank service
Boiler repair
Plumbing and heating repair
Toilet repair
Fix a leak
Fit taps
Fit replacement gas cooker or hob
Once the appointment has been booked you will receive a confirmation email straight after and a text message the day before the appointment. Please use the link on the email to reschedule or cancel the appointment.
Please note that we have a strict 24-hour cancellation policy so please make sure any amendments are done 24 hours beforehand.
If the job you require is not listed please send an email to jamie@jlewisheating.com with an explanation and some photos of the issues.
Parking
Parking permits must be made available if you live in a restricted street. Due to the nature of our job, it can involve us going to our van multiple times so the longer we are on site then the more you are charged.
FAQs
Q: How long is each appointment?

A: we allocate up to 2 hours for the engineer to be onsite. If the repair will take longer than 2 hours, we may need to book another appointment depending on how much work is involved. Generally, we can fix most single issues on the same day.

Q: How do the appointment times work?

A: We have 4 appointment slots per day available which are 09:00, 11:30, 13:00 and
15:30. Be we can arrive 1.5 hours before or after the time so bear that in mind.

Q: Can you give a specific time?

A: Unfortunately, due to the unpredictable nature of the job we cannot give a specific time (even on the day).
Landlords
As the landlord you MUST book the appointment on behalf of the tenant. The tenant CANNOT book the job directly.
When booking, please leave the following information in the job notes:
The landlord name, address and contact number
The tenant's contact number
A brief description of the issues.
Without all of this information the job can take longer.
Please make sure you read our cancellation policy at the final part when you book an appointment, that you fully understand our cancellation policy and that we can arrive 1.5 hours before or after the time booked.
We'll get back to you as soon as possible.